Alberta Advantage Immigration Program – Addressing Labour Shortages
Whitecourt is proud to be a Designated Community under the Rural Renewal Stream of the Alberta Advantage Immigration Program (AAIP). Under this program, the Town of Whitecourt will support economic development by attracting newcomers that are qualified to fill vacant, full-time, permanent positions in the community and attract entrepreneurs, new investment, and new businesses.
The AAIP is an economic immigration program that nominates individuals for permanent residence in Alberta.  Newcomers that participate under this program will receive nomination for permanent residency which will allow them to stay working, living, and contributing to our community.
There are two streams of the Alberta Advantage Immigration Program being offered in Whitecourt:
Rural Renewal Stream– Employers looking to fill vacant workforce positions can work with our economic development team to recruit and retain foreign nationals to live, work and settle in our community.
Rural Entrepreneur Stream – Entrepreneurs looking to start a business or are prepared to invest in an existing business in our community will work with our economic development team on new opportunities. 
Thinking of Doing Business with the Town of Whitecourt?
YOUR BUSINESS MATTERS
The Town of Whitecourt recognize the value existing businesses bring to the community and we want to connect with you! The Whitecourt Business Visitation Program is a part of the Town's business retention strategy and has been created to enable our Economic Development Team to gather information which will help shape our future programs, policies and resources to assist our business community. Using this information, we can help direct you to relevant resources and support and our team will be better equipped to represent the interests of Whitecourt Businesses.
We also recognize that business success is the result of forces working together and we have teamed up with Community Futures Yellowhead East, Whitecourt & District Chamber of Commerce and Alberta Government and Immigration to offer additional resources through a joint business visit along with our partners.
Key Objectives
Provide business owners with a single point of contact within the Town of Whitecourt and enhance communication between staff and the business community.
Express our appreciation to businesses that have chosen to establish operations in Whitecourt;
Meet with owners and operators to learn about business operation, future plans, and barriers to business operation within the Town of Whitecourt;
Highlight success stories and give businesses in our community recognition and exposure;
Gather information to assist with referring customers to suppliers;
Assist the Economic Development department with establishing key priorities to improve programming, competitiveness, enhance infrastructure, and increase and develop viable local export markets;
Act as an avenue to connect local companies with resources to support growth, expansion, retention, and networking opportunities; and
Discuss services and resources available within the government (Municipality, Regional, Provincial and/or Federal).
How to Participate
If your business would like to participate in Town of Whitecourt's Business Visitation Program or schedule a group visit with our partners, please connect with Rhonda Hough, Economic Development Officer at ecdev@whitecourt.ca or 780-778-2273.
The Whitecourt & District Chamber of Commerce is a non-profit action organization designed to meet the business needs of our community. It is a voluntary organization of progressive individuals and businesses that work together to advance the commercial, financial, industrial and civic interests of the Whitecourt and Woodlands County business community.
Follow the Whitecourt Chamber of Commerce on Facebook, or contact the Chamber Office at 780-778-5363.
For over 25 years, Community Futures Yellowhead East has been helping people turn business ideas into reality in rural Alberta. Small business specialists will connect you with skills, financing, and resources you need to succeed.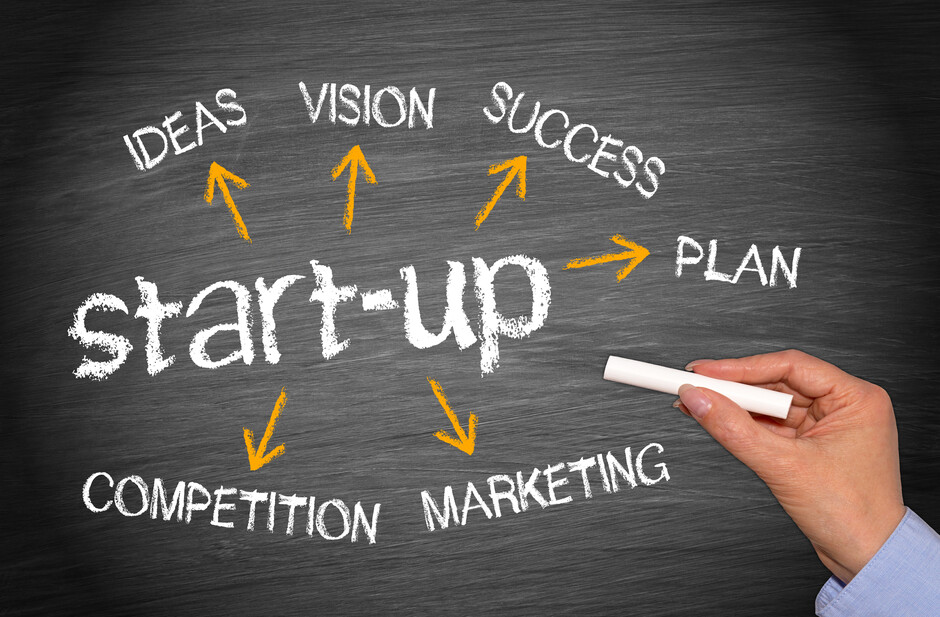 What Is The Collective?
The Town of Whitecourt has partnered with Community Futures Yellowhead East and Project Gazelle to create an inclusive hot desk coworking solution for entrepreneurs and small business owners designed to be a fully functioning shared work desk environment. Whether you are a new entrepreneur working on your business plan, an existing business or home-based business looking for a flexible working space solution, or a business owner traveling in the community needing a space to connect this is the perfect affordable short-term solution for your business needs.  
Benefits include:
An Affordable Office Space Solution: Fully furnished with the necessary office equipment, resources and supports to support your business and no overhead costs.
No Lease:The Collective is designed to be an occasional short-term work space to help advance your business. The risk is minimal with no long-term contracts binding you and an opportunity to get your business plan it the works.
Access To Business Supports: Support staff are onsite and available to respond to inquiries relating to business coaching, business training, business financing, and information on ongoing programs, projects and initiatives.
Business Resources: Access to a resource library including all the latest local business requirements and contacts to support your business needs.
Shared Equipment: Laptops, printing stations, meeting room, free coffee, telephone services, conference phone options, and a photo booth service for businesses looking to showcase their products and expand marketing opportunities.
Networking and Partnerships: Develop life-long business relationships and networking opportunities with other small business owners.
The Collective Coworking Space is located in the Community Futures Yellowhead East office at Unit 1, 5023 - 50 Ave, Whitecourt, Alberta.
Drop in or book your space by connecting with cfyeadmin@albertacf.com or 780-706-3500.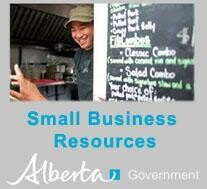 Small businesses now have access to a new streamlined website which provides a "one-stop-shop" for government service information at smallbusiness.alberta.ca. The website provides information on:
How to start and operate a business;
Resources on regulation, funding and other topics; and
Strategies and initiatives to help a small business grow.
In addition, through the "Ask the Expert" service, business advisors will be available to help small businesses navigate government business programs, supports, and regulatory information. They can be contacted via the website linked above or at 1-844-422-7705.
Business support programs and associations