The Whitecourt Food Bank has been serving the community for over 30 years, and serves well over a thousand individuals each year.
The Food Bank operates out of the Carlan Services Community Resource Centre located at 76 Sunset Boulevard.
Christmas Tree Light Up
Annually in December, the tree in front of the Town Office is lit in support of the Whitecourt Food Bank. You can help light up the tree by purchasing a bulb for $20.00.
Payments can be made by mail, or in person at the Town Office or Allan & Jean Millar Centre. (Cash and cheque payments are accepted.)
RED BULBS
Food Bank Donation Bulbs
GREEN BULBS
"In Memoriam" Bulbs
Tax receipts will be issued for donations over $20.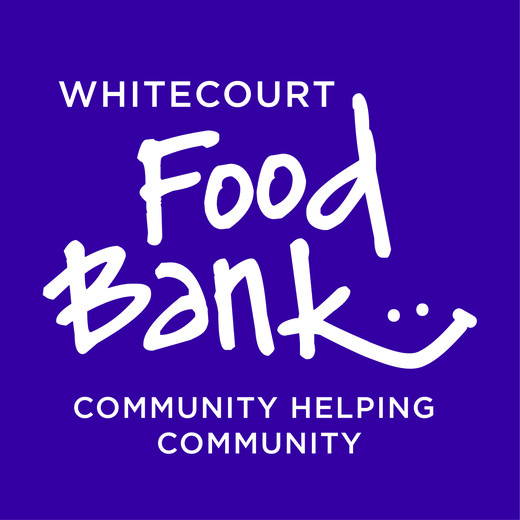 Hours of Operation
Monday, Wednesday and Friday 11:00 a.m. to 2:00 p.m.  Last intake is at 1:45 p.m.
To access the Food Bank
Identification must be presented for each family member at every visit.

Proof of residency is required, for every visit.

The Food Bank also provides families with referrals to other community resources.

Perishable boxes available.
Donating to the Whitecourt Food Bank
The Whitecourt Food Bank accepts donations year round. The Food Bank would not be able to operate without the generous donations and volunteer support from the community. Thank you for your assistance!
Call 780-778-2341 to arrange a drop off of items at the Food Bank (located in the Carlan Services Community Resource Centre).

Visit the Town Office (5004 52 Avenue) to make a cash/cheque donation. Tax receipts are provided for donations over $20.00.
Perishable Boxes
Perishable Boxes are available at noon every day that the Whitecourt Food Bank is open. The boxes are available on a first come, first served basis, and no proof of ID is required to receive the box. It is recommended those wishing to pick up a perishable box arrive around 11:30am as the demand for boxes is high.
Below is a "wish list" of items for the local Food Bank.  If you are thinking of donating items, these are the things we need the most:
Cereal
Canned vegetables
Hamburger Helper
Stovetop/Sidekicks
Canned fruit
Big soups
Canned meat
Pasta sauce
Toiletries:

Deodorant
Razors
Feminine products
Shaving cream
Shampoo/Conditioner
Toothpaste/toothbrushes
Toilet paper
Do you have questions about how to access or donate to the Whitecourt Food Bank? Contact the Food Bank Manager at 780-778-2341.