Facilities, Parks & Playgrounds
The Town of Whitecourt developed a playground replacement program in 2014, which has outlined priorities for the next several years.  
Summer is an excellent time to get out and get active!  Visit one of our many parks and playgrounds or go for a walk or a bike ride.
Check out our new playground and park map.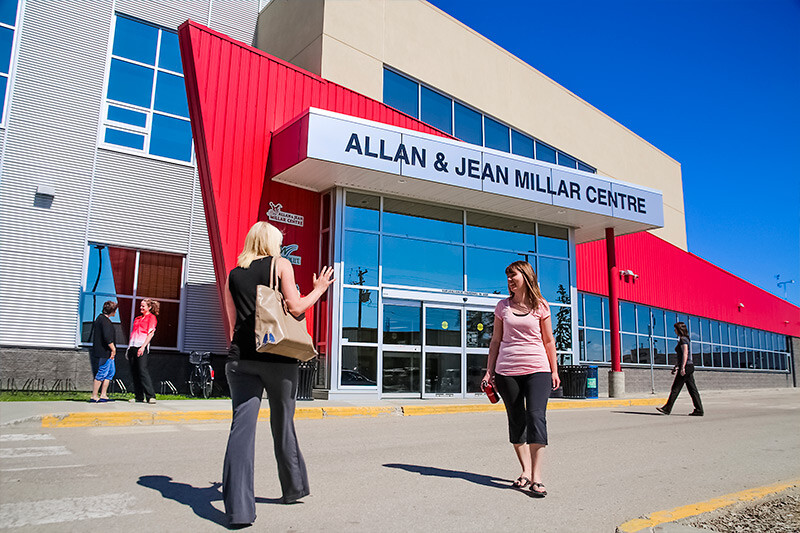 58 Sunset Boulevard | Phone: 780-778-3637
Fieldhouse, play park, boardroom, racquetball courts. Rental spaces are available for birthday parties and special events.
The Pembina Gas Infrastructure Aquatic Centre features a swimming pool, lazy river, waterslide, kiddie play area, whirlpool, and sauna. A variety of public, family and fitness swims are scheduled. Lessons and special events are also available.
For program information or rental inquiries contact Guest Services at 780-778-3637.
For hours and rates please click on Facility Information.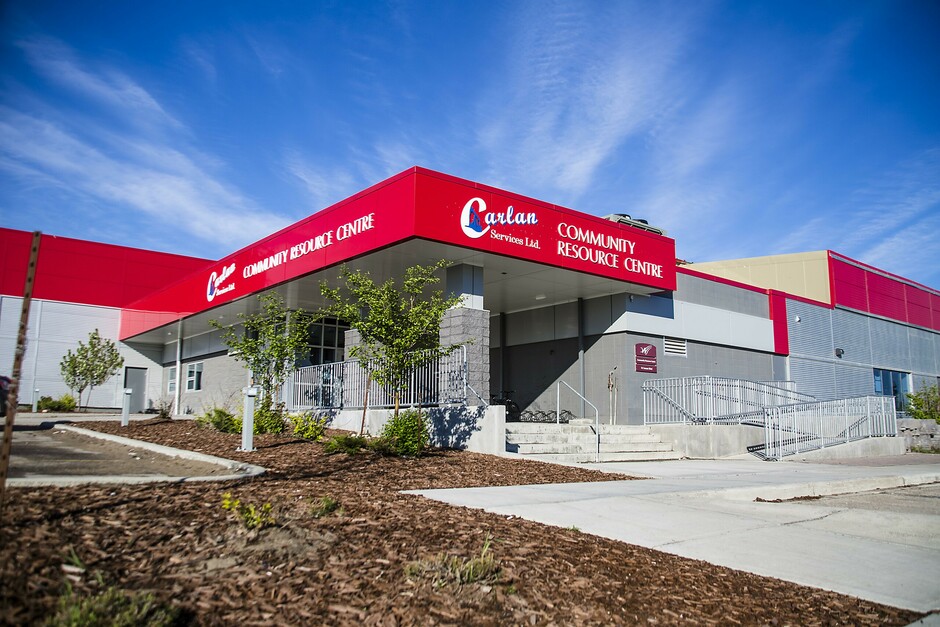 Home of the Whitecourt Early Learning Child Care Centre; Whitecourt Food Bank; Whitecourt Gymnastics Club; and the Town of Whitecourt Family Community Liaison Program.
A multipurpose activity room and meeting space is available for rent.  Please call 780-778-3634 to inquire.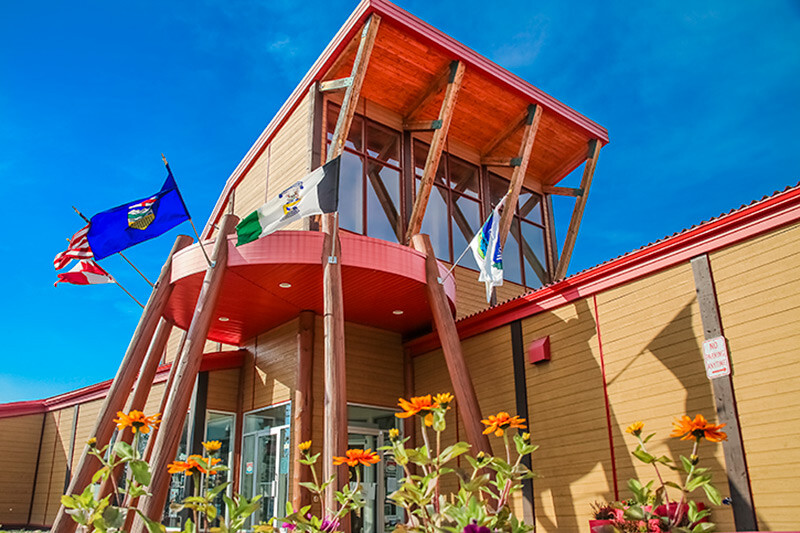 3002 33rd Street | Phone: 780-778-3433 | Toll Free: 800-313-7383
A 7,300 square foot facility, featuring meeting spaces, Whitecourt's Visitor Information Centre,and a multi-media gallery. The multi-media gallery explores the role of the forest in Whitecourt's growth and development. All public areas of the facility are wheelchair accessible.
Located on the grounds surrounding the Forest Interpretive Centre, the John & Audrey Dahl Heritage Park features three visitor accessible buildings, a barn and a number of assorted antique vehicles and farm machinery.
Explore the 800-metre Interpretive Trail that winds through the forest.
For rental inquiries or tourist information contact the Forest Interpretive Centre at 780-778-3433.
Services:
Accredited Visitor Information Centre open year round
Local, provincial and national visitor information is available
RV parking available 
All areas are wheelchair accessible
Meeting rooms available rent 
Public washrooms and picnic area
Sani-dump station located on grounds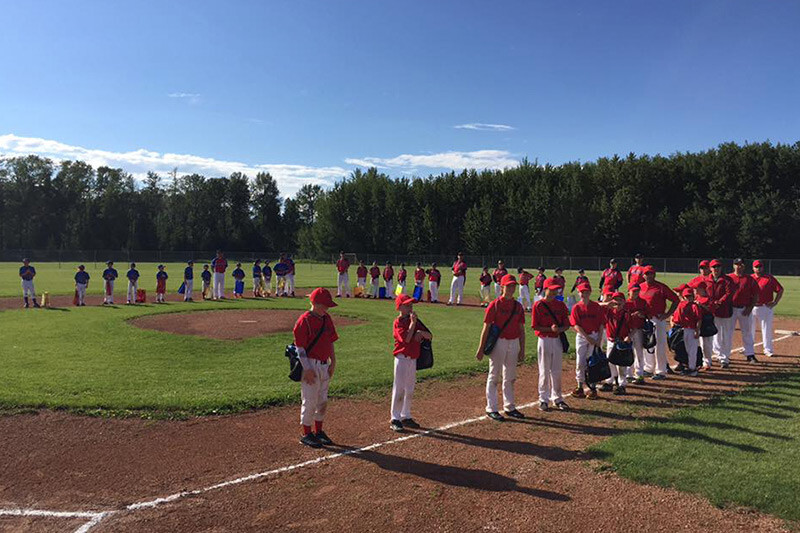 Located along Flats Road | Phone: 780-778-3637 ext. 402
This is a major sport field and ball diamond complex.
For rental inquiries or information regarding use and leagues, contact the Community Services Department at 780-778-3637 ext. 402.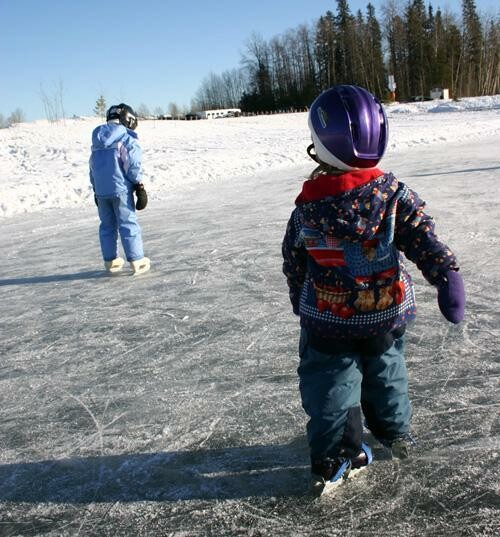 OUTDOOR RINKS CLOSED FOR THE 2022/2023 WINTER SEASON:
Warmer weather is here, and the Festival Park pond, skating oval and all outdoor rinks throughout Whitecourt are now officially closed. 
For information contact the Town Office at 780-778-2273.
Four outdoor rinks are maintained by the Town of Whitecourt between mid-November and March annually. The rinks are located at Central School, Percy Baxter School, Southlands Park area (near Park Drive) and Pat Hardy School (near the new school site)**.
Festival Park has a pond (illuminated by street lights at night for your enjoyment) that is cleared for winter recreational use. Keep an eye out for special events scheduled during the winter at the pond in Festival Park.
**With the ongoing construction of Ecole St. Anne School, the rink located in the hilltop area (near Pat Hardy School) was not be open for the 2022/2023 winter season.  This area is considered an active construction zone, and only authorized construction workers are allowed on the site.
Maintenance of outdoor rinks is conducted on an as-needed basis as crews are available.  After snow events, it may take crews time to attend to outdoor rinks as the first priority is local roads and sidewalks.
Thank you to all of those who assisted by clearing snow off the rinks!  We ask that snow be cleared and shoveled off the rink (over the boards) so that quality of the ice is maintained (if shoveled to the boards, ridges may develop making the ice less smooth on the edges).
70 Sunset Boulevard | Phone: 780-778-4128 or 780-778-4512
Operated by the Whitecourt Curling Club and offers men's, women's, mixed and junior league curling from mid-October to the end of March.
Facility rentals include ice surface and/or lounge room for Christmas parties, weddings, etc.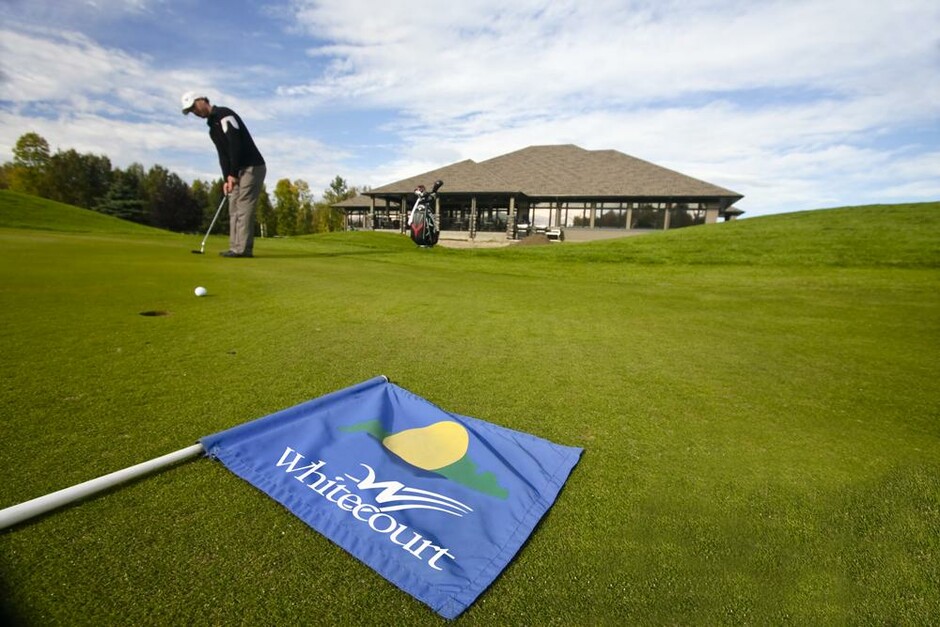 Located along Flats Road | Phone: 780-778-3531
Located on Flats Road, this is an 18-hole golf course with clubhouse facilities and pro-shop.
Contact the Golf Club at 780-778-3531.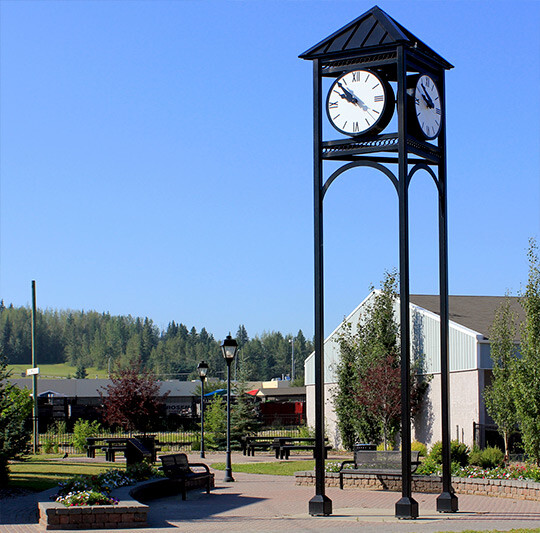 Located in the downtown core, Anniversary Square commemorates Whitecourt's 50th Anniversary.  The park features a clock tower and Whitecourt's 2009 Time Capsule, which won't be opened until 2059, is buried under this feature.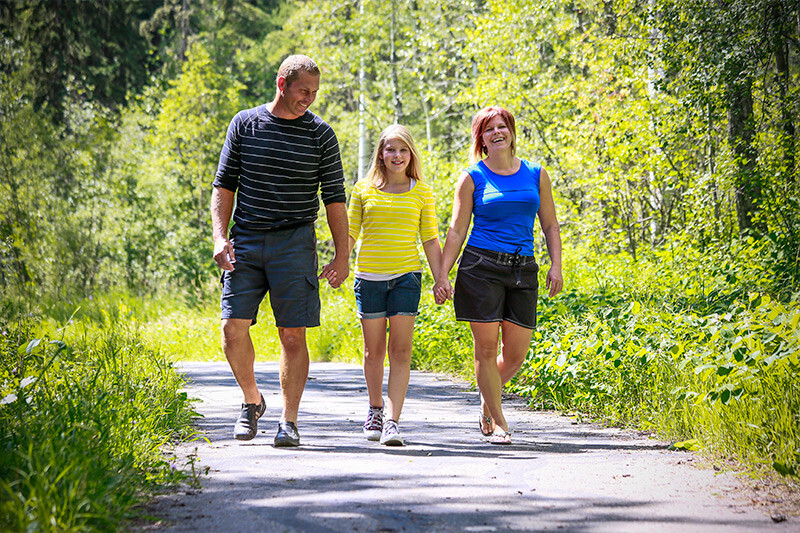 Located on the south boundary of Town, this is a large green space with numerous walking trails.
Located off 43rd Avenue & 35th Street in the Hilltop Industrial Area at 100 Roszko Lane in Whitecourt, Eastlink Park is open during the Winter season for our local and visiting Snow Seekers. 
Looking for some winter fun? Visit Eastlink Park to show off your snowboarding, skiing and tubing skills. The Park features over 43 acres of skiable terrain, including runs for beginners, and the terrain park for the seasoned snow seekers including rails, boxes and jumps. 
For more information on hours of operation, tickets, and park features, visit Eastlink Park's website here.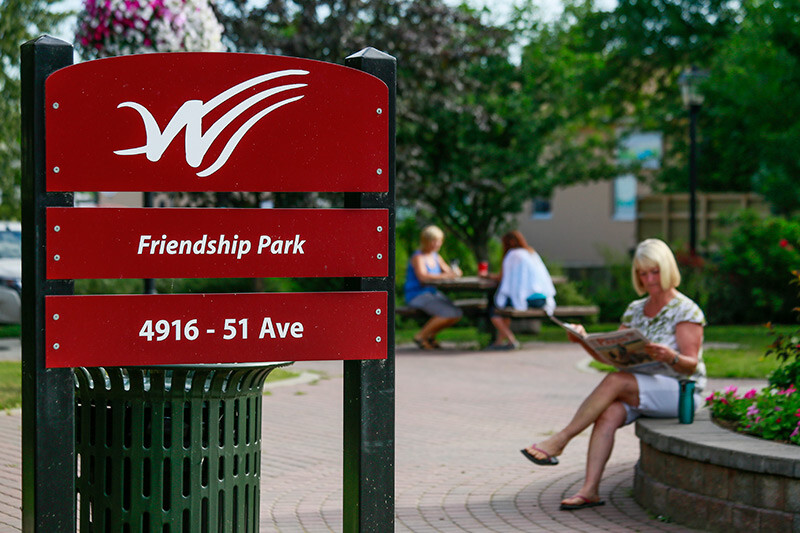 Located in the downtown core, Friendship Park commemorates the bonds of friendship that exist between Whitecourt's Twin Town Kamiyubetsu, Japan.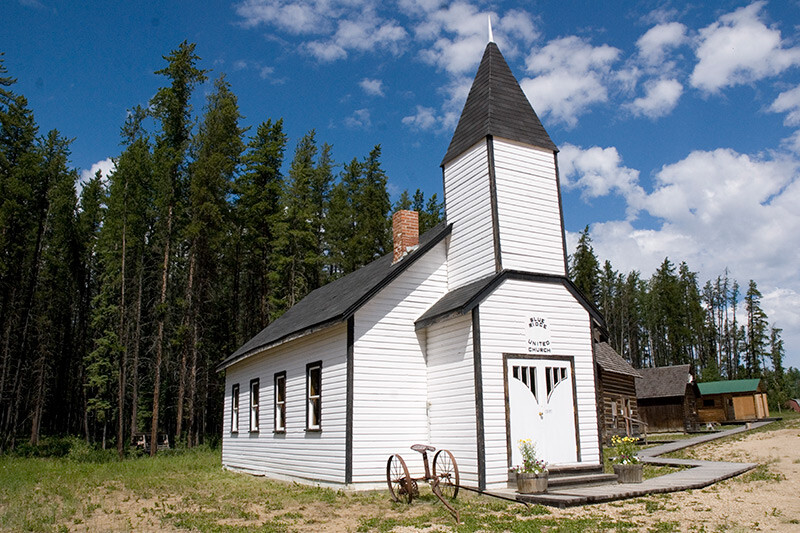 Located on the grounds surrounding the Forest Interpretive Centre, this park features three visitor accessible heritage buildings, a barn and a number of assorted antique vehicles and farm machinery.  The Old Blue Ridge Church is often used for weddings.  Excellent site for family photos!
Explore the 800-metre Interpretive Trail that winds through the forest.
For more information on the John & Audrey Dahl Heritage Park, contact the Forest Interpretive Centre at 780-778-3433.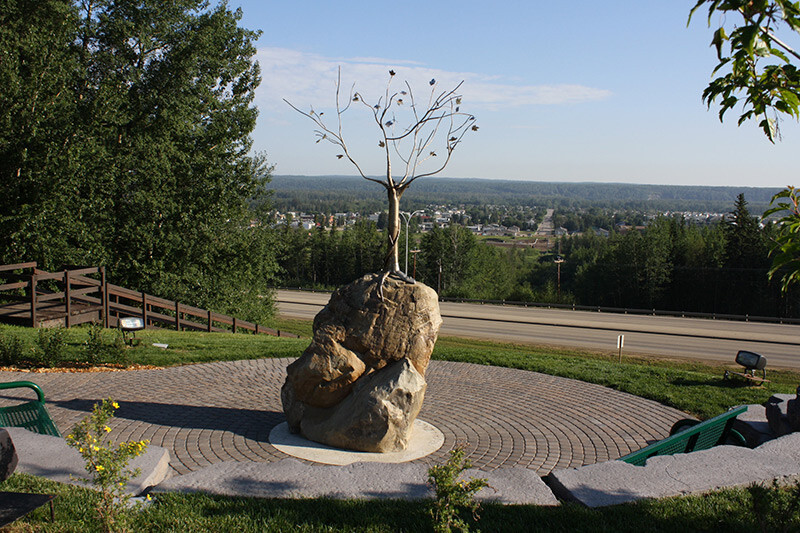 Memorial Point is located at the top of the stairs leading from the Highway 43 Walking Trail, north of the intersection of Millar Road and Sakwatamau Drive.  The memorial recognizes and honours Whitecourt and Woodlands County residents who have lost their lives while serving in the Canadian Armed Forces, police force, fire and ambulance services.  A stainless steel tree is adorned with copper leaves, each representing an individual who died while serving our community and/or country.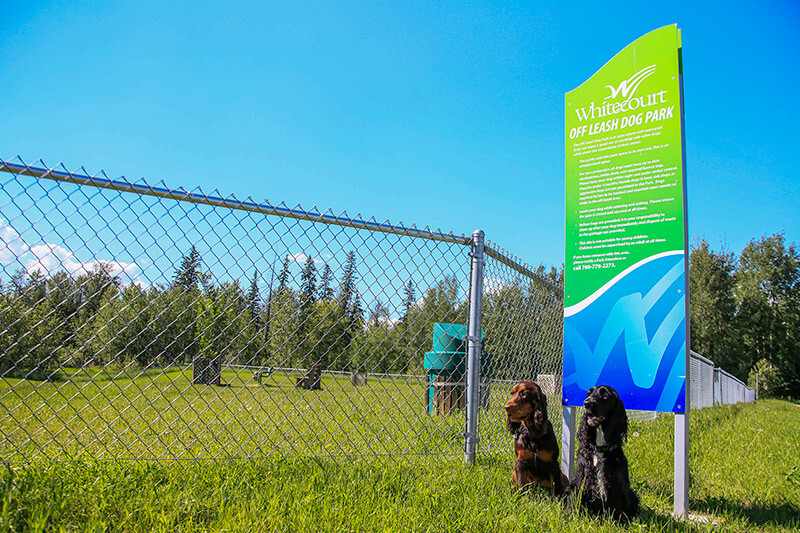 An Off Leash Dog Park has been developed on the north-east boundary of Festival Park. Your four-legged friend can take part in special off leash privileges while you relax and enjoy the outdoors. The park is an area where well-mannered dogs can enjoy a good run, or socialize with other dogs, while under the supervision of the owner.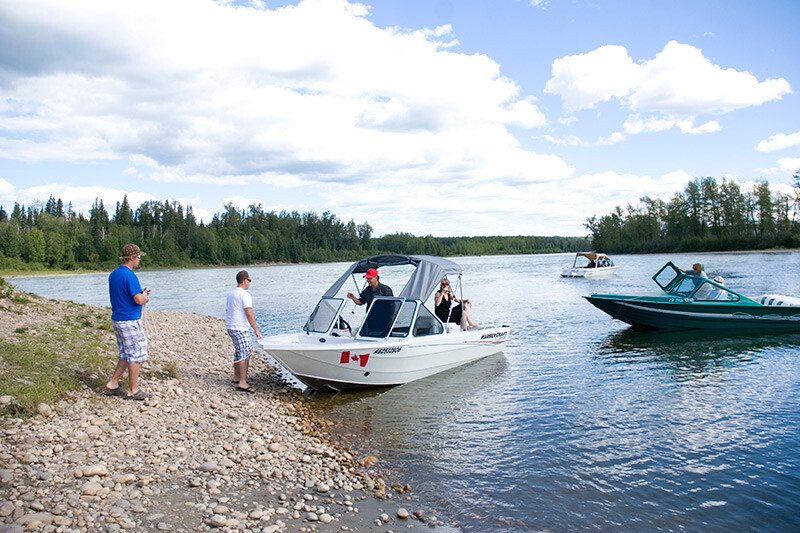 Located on the west edge of Town, this park features a picnic area, shelter and boat launch to access the McLeod and Athabasca Rivers. A popular fishing spot!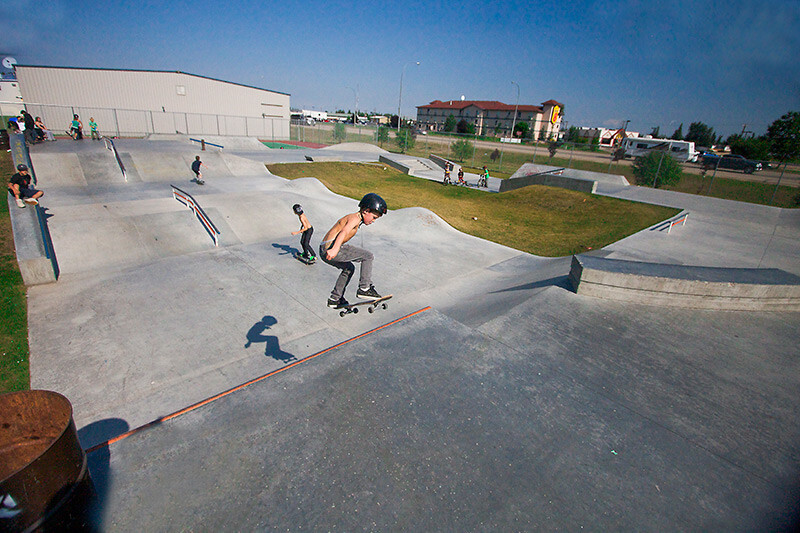 Visible from the intersection of Pine Road and Highway 43.  Located behind the Community Resource Centre on Sunset Boulevard.
Local skateboarders can show off their best tricks at Skate Park.  The plaza-style design includes many street skateboarding features including: stairs, rails, hips (two ramps placed together at an angle), and hubbas (a ledge running alongside a set of stairs).  The layout has left room for a second phase of the skatepark which will feature a concrete bowl for skaters to fine tune their tricks.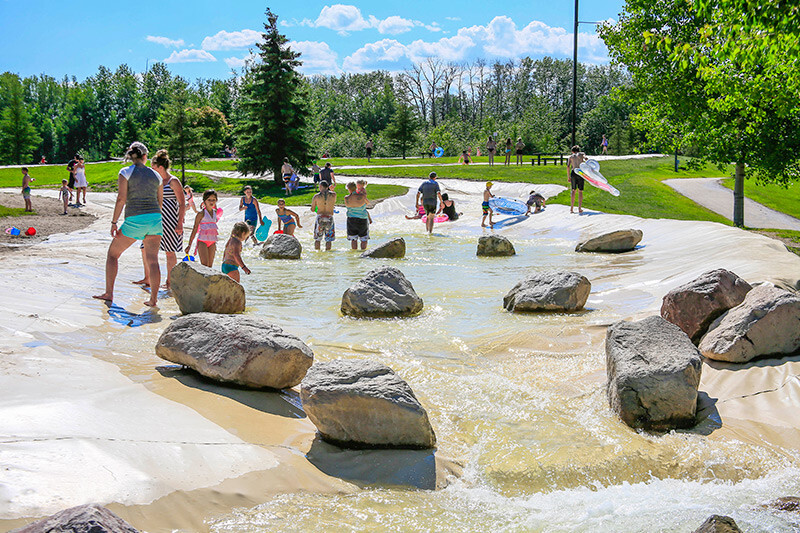 Located at the end of 51st Street, north of the Fire Hall | For information contact the Town Office at 780-778-2273.
Features picnic areas, sport fields, playgrounds, an asphalt trail and a pond that is stocked for family fishing in the summer and cleared for winter skating.
Grab your fishing rod and tackle, and take your family fishing at Festival Park.  Fishing is limited to people under the age of 16 years, or those accompanied by one or more people under the age of 16 years.  Fishing at Festival Park is permitted from May to October. 
The Whitecourt River Slides are open during the summer months for family enjoyment.  The water feature consists of two man-made creeks with a series of pools and drops for tubing and play, with a shallow basin and beach at the end of the creeks.
Constructed in 2013, the Festival Park Playground is the tallest playground structure in Alberta, and features a Rocks and Ropes Adventure component, Little Tikes play structure, electronic ICON component. 
The Off Leash Dog Park is located on the north-east boundary of Festival Park.  Take your well-mannered dog to enjoy a good run or socialize with other dogs.
For more information on Festival Park, click here.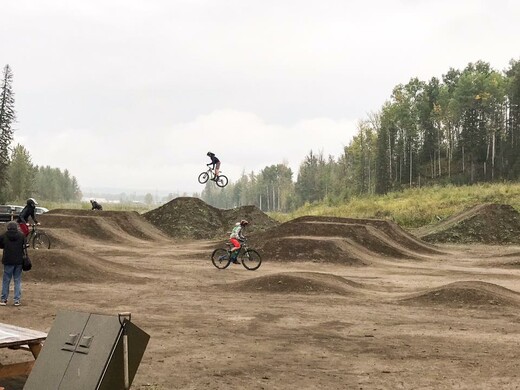 Hit the trails this summer in Whitecourt!
The Whitecourt Mountain Bike Society has been working to expand our trail system and has completed phase one of the Whitecourt Mountain Bike Skills Park which includes the dirt jump track, pump track and flow trail.
For more information visit: www.bikewhitecourt.com
All of the Whitecourt Mountain Bike Trails can be found on Trailforks by downloading the free app or visiting www.trailforks.com/region/whitecourt/
Weed Control in Parks and Playgrounds
Whitecourt carries out an annual program to control weeds in parks and open spaces. The goal is to control noxious weeds, provide safe and healthy turf, and protect trees and shrubs.
Control measures include mechanical trimming, removal of weeds by hand, and the application of herbicide. 
All herbicides have been approved by Health Canada, Pest Management Regulatory Agency and Alberta Government, and will be applied under the supervision of workers who are provincially licensed.  Herbicide application will be used during the day or early morning when the winds are generally light.  The times and dates of treatment will depend on weather.  Signs will be posted at major public entrances and surrounding treated areas; members of the public are asked to obey all posted signs and barricades.