Go back to News Listing
Construction on 50 Street/Legion Street extension has begun
Posted on: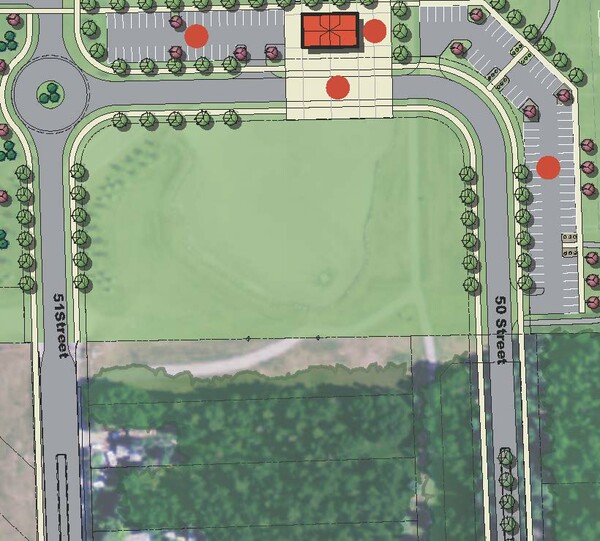 Equipment has moved on site and site preparation for the 50 Street/Legion Street extension project has begun.
Originally identified in the 2017 Sportsfield Master Plan, this project been part of Whitecourt's capital plan for several years. The road extension will increase safety and access into Rotary Park, and assist with traffic control and reduce congestion. It will also help to revitalize the downtown by providing direct access to Rotary Park from the downtown core.
In July 2022, Clark Builders was named the construction manager for the project; and, Kichton Contracting Ltd, in partnership with Jason Thomas Enterprises, will be completing the site preparation work. Equipment continues to be moved to the site, and fencing will be erected around the main construction area.
Rotary Park will remain open during construction; however, access into the Park may change as the project progresses. Park users are asked to obey all posted signs and barricades. Currently, motor vehicle access to Rotary Park remains open; pedestrian access to the Park from 50 Street will be rerouted.
Construction updates will be posted on www.whitecourt.ca and the Whitecourt Facebook page as necessary
Comments
Hi what does the orange dots on drawing represent . Is there anyway the three scotch pines on the top of walking path and maple tree be relocated to another spot
Town of Whitecourt
Posted
Hi Lila, The Orange Dots on the drawing represent the areas that crews are working. Please contact our office at 780-778-2273 for questions on greenery.