Go back to News Listing
Temporary Traffic Control: 55 Avenue and Dahl Drive/Mink Creek Road
Posted on: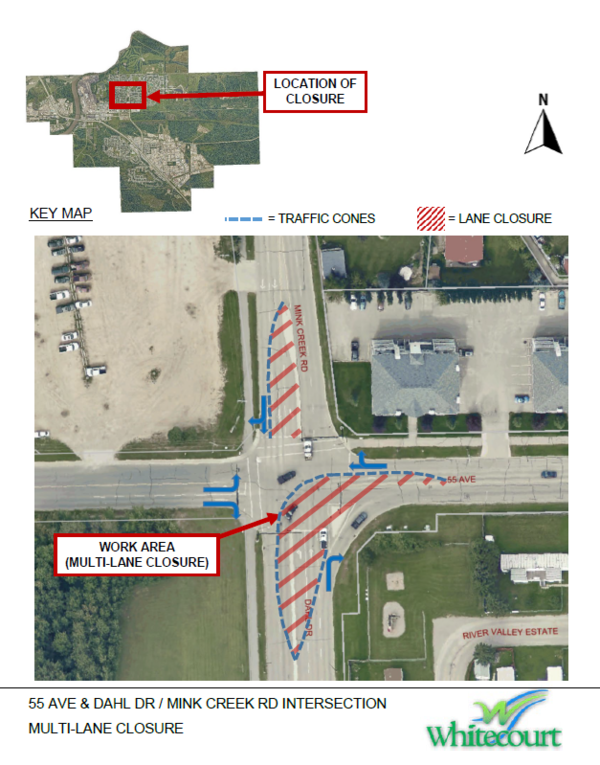 Due to recent temperature swings, the intersection of 55 Avenue and Dahl Drive/Mink Creek Road has experienced a high level of deterioration. Public Works crews will patching potholes at this location on March 15, 2022,  from 9:30 a.m. until 12:00 noon.  A site map is included for your reference.
Please note the following impacts to traffic:
- Northbound lanes will be closed
- Reduced to single lane southbound
- Turning movements have been altered
Signage, barricades and a flagperson will be in place to direct the flow of traffic. It's recommended that the public avoid the intersection between 9:30 and noon. If you must use this route, please slow down and obey all posted signage/directions from the flagperson.