Go back to News Listing
Whitecourt receives $100,000 to support climate resiliency project
Posted on: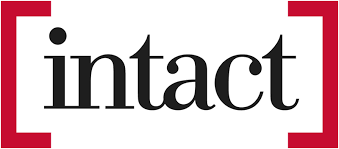 Whitecourt has received a $100,000 grant for the purchase of a sprinkler trailer and the development of the FireSmart Homeowner Incentive Program from Intact Public Entities (IPE) and Intact Financial Corporation. The FireSmart Homeowner Incentive Program encourages homeowners to sign up for a FireSmart Home Assessment, and to conduct recommended FireSmart practices to mitigate wildfire risks on their property. Whitecourt's FireSmart Homeowner Incentive Program was one of 10 recipients selected from a competitive pool of applicants to receive a grant in support of local solutions that reduce the impacts of floods and wildfires on communities and keep people safe.
To qualify for the Incentive Program, homeowners must first contact the Whitecourt Fire Department to schedule a FireSmart Home Assessment. The Assessment will identify changes that will help reduce the home's risk from wildfire. Homeowners that complete eligible FireSmart activities, as recommended in the assessment, are eligible for funding.
Doubling down on adapting to the impacts of climate change is one of the pillars of Intact's five-part climate strategy. "We are proud to support local solutions for communities vulnerable to the impacts of extreme weather like flooding and wildfire," says Diane Flanagan, Deputy Senior Vice President, Corporate Affairs & Communications, IFC and Chair, Intact Foundation.
"We are surrounded by forests, and fire hazard reduction is a priority for the ongoing safety and security of our community," added Whitecourt Mayor Tom Pickard. "For several years, Whitecourt has prioritized FireSmart work on public lands, and I'm pleased to see a program available to residents that encourages them to apply these same principles at home."
Intact Public Entities and Intact Financial Corporation are investing a total of $1 million in cities and towns across Canada that are developing practical and effective solutions to protect communities from floods or wildfires. Ten successful projects for municipalities across Canada received grants in 2022.
For more details, visit www.intactfc.com or www.intactpublicentities.ca
FireSmart Homeowner Incentive Program:
To schedule a FireSmart Home Assessment email the Whitecourt Fire Department at firedepartment@whitecourt.ca.
Visit the Whitecourt website for details on the Incentive Program and how to apply for funding.
Key facts:
Municipalities own and operate 60% of the public infrastructure in Canada.
Nearly two million Canadian households are at high risk of flooding, yet most people don't know they're at risk.
About 60% of all Canadian cities, towns, settlements, and Indigenous communities are at risk from wildfires. Most communities threatened by wildfires are in regions with burn areas projected to increase by 50% to 200% due to climate change.